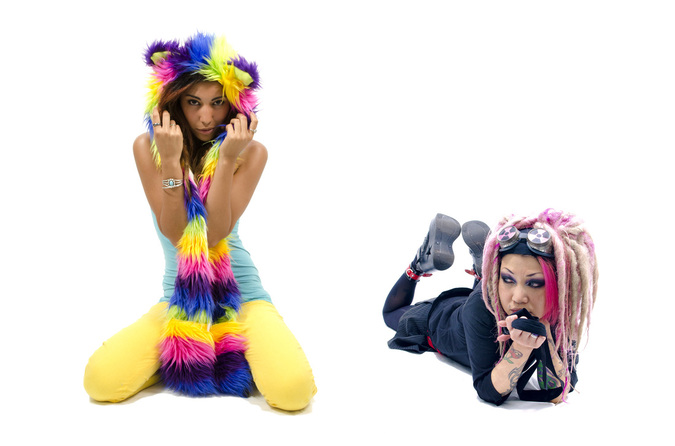 It's pure coincidence that the first two high key photography shoots I have done have been two female models with dreadlocks. It was a lot easier then I thought it was going to be once I had the right equipment. Because I shoot night life most of the time, it came as a bit of surprise how shooting in a controlled environment changes things so much. I was able to take less shots, allow the models to pose, and take the next shot. It was very pleasant and much slower paced.
I wanted to have absolute control of my lighting so the regular house lights went off and my wireless flashes went on.
Call it what you like, but I found that it is still easier for me to focus in the dark.
Be sure to check out Mandy's line of scoodies on her Etsy store as well as visiting Amethyst at the Corner Cafe & Bar in Chinatown Honolulu.