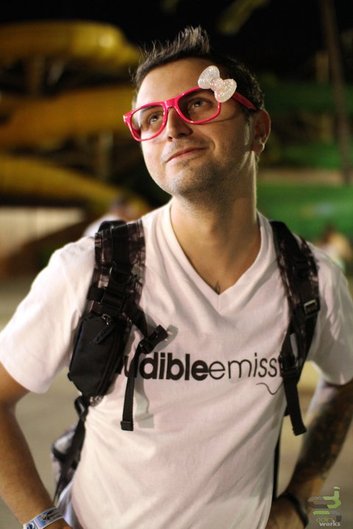 Cameron Peppers
1. Where did you get the name
Odin Works
?
The name Odin Works came from wanting a solo project after wtfHawaii. Odin is actually the russian word один meaning solo in this use, transliterated to english is odin.
2.
How did it start? What was your first event and where?
Well, been around and doing stuff for more years than i care to date myself... but for Hawaii (dance music events), it was in July 2009. I had just met Miko Franconi
[
Soundsex
]
and he was going out of town and asked me to host and run one night while he was gone. So I threw the Electro Tease event with one of my DJ's from Columbus Ohio, Jeremy Funktrain, burlesque dancers and an aerialist. At the time, there were few events on the island and it seemed and hard to find out about them unless you were in the know. A few months later when wtfHawaii fell apart, I started a weekly at Soho Mixed Media Bar, "TapThat Thursdays" and it grew from there.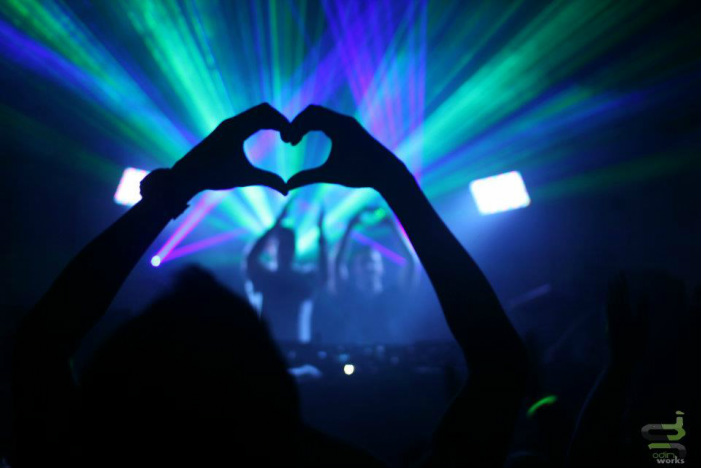 Photo by: Cameron Peppers
3. One of my favorite photos I have taken is of
Gabriel and Dresden
framed by a crowd of hands in the air. You used to be a nightlife photographer, what is your favorite photo?
Not sure of an exact favorite, but this one came to mind first so we'll go with that.
4. What has been your favorite event that you put on since you started?
Oh man... that's a tough one to answer. So many of my favorite artist and friends coming out. I will say the Waterslide Thursday I did was up there, yes I put a waterslide inside of a nightclub, haha.
5. Your favorite musical artist?
You know I can't answer that with one! I will say I'm HTID.
6.
Who do you look up to?
Everyone who is living their dream and pushing forward for what they want in life.
7.
Have you noticed any personal growth or change in yourself since you started in night life?
Well I have been surrounded by it for quite a while, but as for club nightlife yes of course! I have definitely grown into working with larger agencies and venues which are well organized and fully legitimate, which i appreciate a lot.
8.
As a photographer, my dream is to shoot
Daft Punk
, and submit photos and articles to
Spin Magazine
and
Rolling Stone.
This is a lofty dream. Does Odin Works have any lofty dreams?
Of course... I want my own club to do as i dream with.
9.
When your just out enjoying your evening instead of putting on awesome event, where is your favorite place to go?

It's probably a toss up between ThirtynineHotel and Nextdoor for a random night, I know I'll like the music at one of them, and i can walk in alone anytime and know people, always a good atmosphere.
10. What is your favorite drink?
Cherry 3 olives with a splash of red bull. Always!
11. Who is you favorite bartender?
I'll answer it this way: I get the most laughs from Nicole at Nextdoor, and always end up with 13 straws and a weird glass when i order.
12. Your favorite local artist?
You know I can't answer that. It would be 50 separate sub categories! haha
13. What do you like most about night life?
Easy, the music.
14. With out condemning anyone, what do you like the least about nightlife?
All the separation, politics etc. We're all supposed to be here for the music.