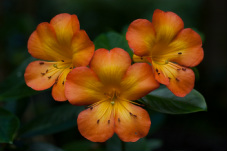 I started night life photography back in 2011. I was sitting at Lotus Downtown sulking in the idea that I had just broke things off with a really special girl. By this time I had dabbled in nature photography with my dad's old Nikon D100 that he had sent me for my birthday.
My stuff was decent, thanks to a house mate I had who happened to be a combat photographer for the United States Marine Corps. He had Nikon D700
at the time with a case full of Nikon lenses. The photo on the left is still one of my favorites from that period of time.
I was approached by a photographer named Ana Medina. Canon 5d that really caught my interest with a big plastic thing on the top flash (Gary Fong Lightsphere).
"What is that?"
I asked.
"Its a flash diffuser" Ana replied.
"Who do you shoot for?"
"
Dosomethingtonight.com
"
I then whipped out my phone and showed her my photos of flowers, bugs and lizards.
I was thrilled, she liked my work!
She said "Come shoot with me next week."
"What?! No, no, I don't shoot people, I'm way too shy for that.
"
I hesitantly replied.
"Just bring your camera next week, I'll show you how."
So I did.
She tricked me, well... maybe not... but I didn't JUST bring my camera, I ended up shooting, and I liked it and made new friends.